Minister of Environment resigns
By Ana Robakidze
Wednesday, April 29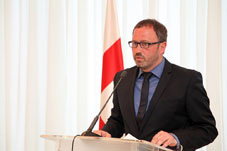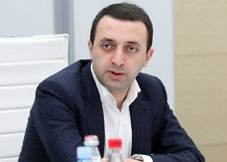 The Minister of Environment and Natural Resources of Georgia, Elguja Khokrishvili has resigned. He announced his decision at a special press conference held on April 28.
According to Kokhrishvili he had discussed his decision with Prime Minister Irakli Gharibashvili and also forwarded a resignation letter.
Speaking to the media, Kokhrishvili said he has to leave the post due to personal reasons. His family members live abroad and now former minister plans to reunite with them. The former minister said his work in the ministry was fruitful and expressed his hope that the cabinet will resist environmental challenges in the future.
"While working in Georgia, the cabinet and I managed to carry out fundamental changes in state policy. The first and decisive steps in state reforms have already been taken; of course it will take hard work to reach the final results." Kokhrishvili said.
He thanked the government members and his staff and said that the environment is a difficult field to work in and requires permanent implementation of the correct state policy.
42 year old Khokrishvili became Minister of Natural Resources and Environmental Protection in July 2014. He was moved to the ministry as a part of major reshuffle in the cabinet. Before becoming the Minister of Environment he was in charge of the Ministry of Regional Development and Infrastructure.
PM Gharibashvili is expected to name Khokrishvili's successor within the next few days.