Georgian government and EBRD to set up an investors council
By Ana Robakidze
Thursday, May 14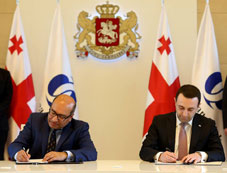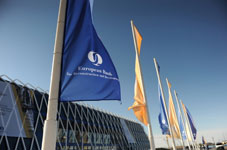 The Georgian government and European Bank for Reconstruction and Development (EBRD) will establish an Investors Council to help attracting foreign investment into Georgia and improving the business environment.
The Georgian PM Irakli Garibashvili and EBRD President Suma Chakrabarti signed a memorandum of setting up the council on May 12. "Investors Council will create new platform of dialogue between the government and business, promote cooperation and develop business climate in the country," Garibashvili said.
The council of 15 business ombudsman, representatives of business associations, international investors and representatives of the government will be chaired by the PM and all related activities will be financed by the EBRD.
"This Investment Council is a crucial platform for promoting constructive dialogue between the private and public sector, as well as stimulating local and foreign investment by addressing those very obstacles that investors face…with this initiative, Georgia is taking an important step towards further improving the development of the private sector," EBRD President Chakrabarti said in Tbilisi.
The Memorandum was signed ahead of EBRD Annual Meeting and Business Forum in Tbilisi, and gives Georgian government the right to identify specific areas which need additional attention for significant improvement of the business climate in Georgia.
The EBRD decided to put additional emphasis on the 24th annual business forum, scheduled to take place on May 14-15 in Tbilisi, and make it carbon neutral.
"In the spirit of the Bank's Sustainable Resource Initiative, the Bank seeks to minimize its environmental impact where possible. For example, the EBRD is actively seeking to reduce the amount of waste consumed in the run up and during the Annual Meeting and Business Forum," said the EBRD in an official statement.
The EBRD said particular emphasis would be placed on recycling, such as water bottles and printed materials.
"The EBRD has purchased around 50 bins from local NGO, COOP, to be used during the Annual Meeting and Business Forum in Tbilisi to ensure that the waste produced during those days is being recycled," the statement says.