IMF representative says, GEL should be less depended on the USD
By Ana Robakidze
Monday, June 15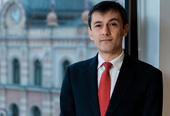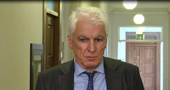 The International Monetary Fund (IMF) advises Georgia to maintain a floating exchange rate and to reduce links with foreign currency in order to overcome the ongoing monetary crisis.
"I welcome the existing floating exchange rate in Georgia as this is the best way out for managing external shocks, though this is quite a difficult challenge for a country which has such a high dollarization rate. When the dollarization rate is not high in the country, external factors affect the population less. It is very important for the Georgian Government to regulate this challenge in the right way," IMF Resident Representative in Georgia ,Azim Sadikov, said on June 12. He said Georgia should follow the example set by Israel, Turkey, Poland and several Latin American countries which had similar problems but successfully managed to stabilize their national currency rates.
"The twin shocks of the economic slowdown in Russia, a key trading partner, and lower oil prices are taking a toll on the region," Sadikov said and praised the National Bank of Georgia and said the bank was managing external shocks well.
Earlier last week, the IMF representative spoke about the importance of keeping the National Bank (NGB) free from any pressure.
"We are carefully monitoring the developments. We are very concerned about the situation, as there is enormous pressure on the National Bank. This is unacceptable, since it is not in the country's interests," said Sadikov after the meeting with the head of NGB Giorgi Kadagidze, on June 5.
While the Georgian lari continues to struggle to maintain a stable rate against foreign currency, Parliament is considering making changes in organic law regarding the National Bank. The draft was initiated by MPs Tamaz Mechiauri and Nugzar Ebanoidze and offers separation of the financial monitoring agency form the NBG. The MPs held consultations with business ombudsman and business representatives. Mechiauri said commercial banks asked to postpone amendments in the law for about 30 days.
"For instance, commercial banks asked suspension of the consideration for 1 month, the Presidential administration also made the statement and said additional consultations would have to be held," Mechiauri said on June 10. He added that Parliament will continue consultations with the interested parties.