Officials search for ISIS recruiters in Pankisi Gorge
By Ana Robakidze
Tuesday, June 16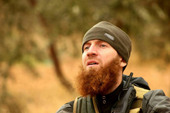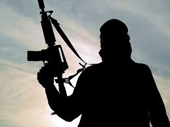 Georgian officials successfully finished a large scale special operation in Pankisi Gorge, arresting Merab Batirashvili, Ayuph Borchashvili and several others who were related to Abu Omar al-Shishani (Trakhan Batirashvili), a notorious ISIL commander in the north of Syria. Officials, in parallel to the Pankisi special operation, carried out their own operations in Tbilisi and Telavi, Kakheti region.
Around 100 field agents were deployed in Ayuph Borchashvili's house in village Jokola. They also searched houses in other villages: Birkiani, Omalo and Dumasturi.
However, the majority of those who were detained in Pankisi on June 14 were released next day. Only Ayuph Borchashvili was left in custody.
Reportedly the Ministry of Internal Affairs officials had to start the operation due to large number of youngsters from Pankisi who have been intensively recruited by Islamic forces to send them to fight in Syria.
Reportedly Georgia has lost 13 of its citizens in hostilities in Syria. Most of them were from Pankisi and escaped to Syria in secret from their friends and family to join ISIS militants. Mostly teenagers who are recruited by ISIS supporters receive help to cross the border between Georgia and Turkey.
The Georgian parliament approved legislation amendments on June 12, therefore criminalizing travelling abroad for the purpose of terrorism or involvement in any other type of illegal armed groups. The amended law also broadens the range of offences linked to participation in these armed groups and criminalizes any call for terrorism or publicly supporting any of the terrorist groups.