Political context behind the "cable case"
By Messenger Staff
Monday, June 22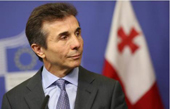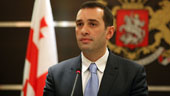 The so called "cable case", which involved five officials of the Ministry of Defense and general staff arrested on October 28, 2014 with charges of arranging a sham tender in 2013 on laying fiber-optic cable and misspending GEL 4.1 million, had been surrounded with political conspiracy from the very beginning, The case lead to dismissal of Minister of Defence Irakli Alasania, separation of his party Free Democrats form the ruling coalition. Alsania always used to emphasize that the prosecutor's office was working in accordance with former PM Bidzina Ivanishvili's instructions.
On June 19, all five former MoD officials were released from the court room as the prosecution withdrew its objection against their release from pre trial detention. Former officials were released on personal guarantee of a group of lawmakers from the opposition Free Democrats party.
Irakli Alasania after the court's decision Ivanishvili was "defeated". Now, former detainees claim accusations were groundless and there was no reason to keep them in pretrial detention for nearly eight months.
"We still cannot understand what we had to be kept in detention for? It was hard, but the court made a correct decision," Davit Tsipuria, one out of the five from MoD officials said.
According to Alasania, if the society is united truth will always be revealed and it is worth to fight for it till the end.
"In this particular case the court managed to successfully fight political order of Bidzina Ivanishvili," Alasnia said.
"I am not quite sure what is he so happy about," Ivanishvili said commenting on former Defence Minister's reaction over the court's decision. According to the former PM, Alasania has to think better before taking an action; otherwise his political career may be very short.