What do we wait for from Russia?
By Messenger Staff
Tuesday, June 23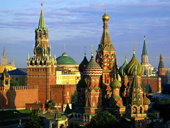 Georgia has been spouting double rethoric with Russia. The current Georgian government with the leadership of Prime Minister Irakli Gharibashvili refrains from provoking the state, while the President always reaffirms that Russia is still a threat.
Georgia still continues with the Abashidze-Karasin meeting format established under the current state leadership that aims at improving the two countries' relations through the involvement of the Georgian-Russian special envoys, only discussing trade and economy.
The format is often criticized by the opposition, as they see it as a betrayal of Georgian interests. However, the meeting is scheduled in July.
Unlike the previous meeting, the next meeting will be different and expanded, and members of Georgia's Ministry of Economy and Russia's Transport Ministry representative will be in attendance.
Prior to the meeting a railway route among Russia and Georgia's de-facto Abkhazia has resumed.
"Gazeta.ru" reports:
"A daily passenger train has been appointed between the cities of Adler and Gagra on the ground of a request made by Russia's Transport Minister", - says the report.
There is a 40-kilometer distance between Adler and Gagra. There will be morning, afternoon, evening and night-time trains that can carry 232 passengers.
President Giorgi Margvelashvili states that the main source of destabilization in the region is Russia, which takes advantage of the regional political instability.
It is obvious that currently Russia's focus is on Ukraine. In the case of its clear success in Ukraine, the country is likely to be more aggressive to some other states in the region, Georgia amongst them.