Tbilisi municipality to provide housing for the flood victims
By Ana Robakidze
Wednesday, June 24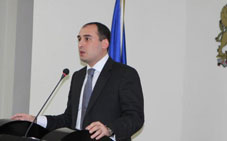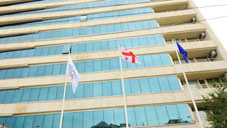 The Tbilisi Mayor's Office claims that citizens whose houses were totally destroyed due to the recent devastating flood in the city will be provided with permanent housing. Speaking to media on June 23, Vice Mayor Dimitri Kumsishvili said the city hall is attempting to spread the funds appropriately to make sure the consequences of the flood are eliminated and victims have a shelter.
"The process of (spreading funds) is completely transparent. The majority of donated funds go on to restoration work, which is a priority as it is directly connected to safety of the citizens. All future expenses will be advertised on www.help.tbilisi.gov.ge, so everyone can have access to information on what the money is spent on," Kumsishvili said.
Most of the mud and debris has already been removed from affected parts of the city but officials are still looking for three bodies, as there is no hope left that the missing people can be alive.
While rescue and sanitary teams are trying to eliminate the flood damage, Tbilisi has another problem. It was revealed that flood caused damage to the sewerage system and the river Vere which was the main reason causing the flood is being contaminated.
"The part of the sewerage system right above Svanadze street is damaged… the Georgian Water and Power company is responsible to restore the pipes. The work will be done along with disaster elimination works." Tbilisi Mayor Davit Narmania said.
Officials are still searching for a tiger and a striped hyena who escaped from Tbilisi Zoo after it was destroyed in the flood. 112 has received around 15 calls from the citizens claiming they saw a tiger, however the animal has not been spotted so far.