Does terrorism have no future?
By Messenger Staff
Monday, June 29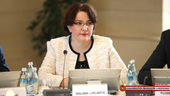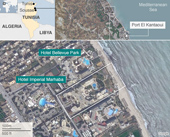 Minister of Defence Tina Khidasheli has stated in response to the recent fatal terrorist acts in France, Tunisia and Kuwait that terrorism has no future.
She states that the joint efforts of international forces will bring terrorism to an end.
She also stated that such facts once again confirm the importance of Georgia's participation in various international, peacekeeping missions.
In its 2014 annual report, the US State Department named Georgia as one of the transit countries for terrorism that is being used as a route for extremist groups to move from one state to another.
The report also highlighted the Georgian government's aspiration to combat terrorism and the elaboration of the relevant legislation.
One of the most challenging areas in Georgia in terms of terrorism is the Muslim-inhabited Pankisi Gorge. Based on unofficial sources, up to 100 youngsters from Pankisi are currently fighting for the so-called extremist terrorist group Islamic State in Syria and Iraq.
Locals stress that there are certain individuals and groups in the region that recruit the youth for the IS.
Some of the underage recruits managed to cross the Georgian-Turkish border even without stirring any attention, which prompted the government to take some preventive actions. The government carried out some legislative amendments and criminalized all possible types of involvement in terrorist groups.
However, the adoption of the legislation is one thing, but its enforcement is something else.
Several individuals from the Pankisi Gorge have already been detained, but all of them except for a relative of the notorious IS leader from Pankisi Gorge, Tarkhan Batirashvili, were released immediately.
Meanwhile, different international media outlets state that the IS intends to establish a branch in the North Caucasus, on the territory of the Russian Federation.
Some analysts state that establishment of such a branch might create more threats for Georgia rather than the IS state that is approaching the country via its expansion from the south.
Analysts state that it will be hard for the IS to defeat the resistance of such a big country as Turkey and approach Georgia, but the threat would be closer from the North Caucasus (Russian Federation).
The current government will have to carry out various activities to meet terrorist challenges. It should empower education and economic activities in Pankisi and Adjara region to prevent the outflow of youngsters.
The government should also timely reveal the groups that send the young people to fight for IS.
Strict checks at borders and non-stop activities of the intelligence services must be in place as well. However, time will show whether the current government manages to successfully carry out such complex activities.