Georgia demands EUR 70,320,000 in compensation from Russia
By Ana Robakidze
Monday, July 6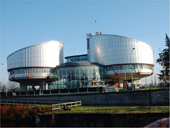 The European Court of Human Rights (ECHR) ruled out on July 3rd that the Russian Federation violated the European Convention of Human Rights in the autumn 2006, when Georgian nationals were collectively detained and deported from Russia, and now the Georgian side is demanding EUR 70,320,000 in compensation.
The Georgian representatives addressed the ECHR in 2007 and requested compensation for pecuniary and non-pecuniary damage. A decision in favor for Georgia was made in July 2014. However, the sides were given 12 months to negotiate on compensation. The parties have failed to come to a settlement.
The court said Russia violated the rights of 4 634 Georgians when it expelled them from the country. 2 380 Georgians out of 4 634 were illegally arrested and subsequently expelled with the violation of articles 3 and 5 (1), (4) of the European Convention. All of them were banned from accessing effective legal defense means.
According to the Georgian Ministry of Justice, despite many attempts there was no response from the Russian side. When the Ministry asked the ECHR to facilitate negotiations with the Russian Ministry of Justice at the premises of the ECHR in Strasbourg, the court refused and said that the engagement of the ECHR would have been reasonable only at a later stage after submission by the parties of their proposals to the Court on compensation.
"Therefore, in line with the ECHR instructions, and because it was not possible to hold negotiations with the Russian Ministry of Justice, the Georgian Ministry of Justice has submitted to the Strasbourg-based Court a written opinion about demanding compensation," the Ministry of Justice said in its official statement on July 3rd.