Is Georgia truly heading to Russian orbit?
By Messenger Staff
Monday, July 6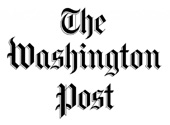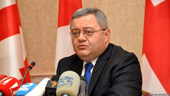 The recent article published by Washington Post which claims that Georgia is heading towards Russian orbit, has had a quite loud recall.
Spurned by the West, Georgians look to Russia despite past quarrels, says the title of the article.
The author, Michael Birnbaum speaks about the possible strengthening of Russian influence in Georgia, at the same time closing the door for Western groups.
The article has become a new source for strictly pro-Western parties in Georgia to claim that the country is gradually distancing from the west and that the ruling coalition is Russia oriented.
"Spurned by the West, Georgians are starting to look elsewhere. Support for signing the E.U. trade agreement is down to 68 percent in April polls from the National Democratic Institute, down from 80 percent immediately before the Ukraine crisis started. Support for Georgia's joining the Russian-dominated Eurasian Economic Union, meanwhile, is up to 31 percent...even though diplomatic relations with the Kremlin remain tense, Russia's presence inside Georgia is strengthening. Just last month, Russia's Sputnik news agency opened new offices here and started both a Georgian and Russian-language Georgian news service," Birnbaum says in the article.
The United National Movement (UNM) party agrees with the claim that Russia has been gaining support in Georgia.
MP Giorgi Kandelaki says the reason behind increased Russian influence is state policy carried out by the former Prime minister, Bidzina Ivanishvili.
Davit Bakradze, one of the leaders of the UNM says that the opinion voiced in Washington Post is alarming. Commenting on the article Bakradze said Western partners have many concerns about Georgia and it is not surprising The Washington Post voiced these concerns.
Members of the Georgian government say Georgia is not going to change its foreign policy and step aside from its Western path.
"All the talks about activities of the certain groups and Kremlin in Georgia are groundless," Minister of Justice Thea Tsulukiani said.
According to the government, Russian activities in Georgian remain in the same phase as it was previously. Georgia has not received larger investments from Russian companies and there are no activities in diplomacy or trade relations.