Georgian citizens on the verge of losing their jobs in Greek families
By Ana Robakidze
Tuesday, July 7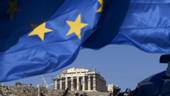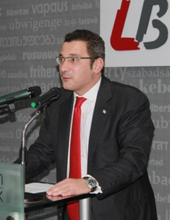 Greek voters said a firm 'NO' to the policy of austerity authored by the European Leaders and now with the closed ATMs, the banks on the verge of running out of money and a collapsing economy the country is about to be out of the Euro zone. In 24 hours Greeks will find out whether they will stay in the EU or not.
These are the elements, according to Giorgos Stathakis, the Economy Minister, in an exclusive BBC interview.
"First and foremost, the European Central Bank must keep Greek banks alive for a week to 10 days, so that rescue talks can progress between Athens and its creditors, Eurozone governments and the International Monetary Fund," the BBC said based on its exclusive interview with Giorgos Stathakis, the Economy Minister of Greece. Stathakis also said that in the best case, the ECB would provide an additional ˆ3bn of Emergency Liquidity Assistance (ELA) to Greece.
The Greek crisis is a big concern not only within the EU but outside the Euro zone as well. Around 250.000 Georgians who fled to Greece in late 90s and early 2000s to find a job are about to be left without income.
Georgian Deputy Foreign Minister Vladimer Gurgenidze left for Greece to hold meetings in Athens and study the situation of Georgian citizens on the ground.
On 2 July 2015, Gurgenidze met Foreign Ministry's Secretary General for International Economic Relations Giorgos Tsipras.
According to the MFA the parties discussed the financial crisis in Greece. The Georgian Deputy Foreign Minister underlined that one of the main problems of Georgian citizens is access to bank accounts and restrictions on money transfers and expressed the hope that Greece will overcome its debt crisis and that the country and its international creditors will reach the mutually acceptable agreement soon.
Gurgenidze will also meet the leaders of Georgian diasporas in Greece.