Georgian Military Seized Drugs
Thursday, July 9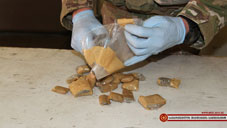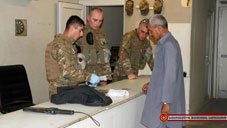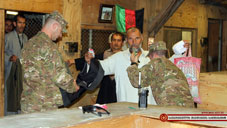 The Georgian military servicemen carrying out the NATO-led "Resolute Support" mission on Bagram Air Base in Afghanistan seized drugs from traffickers. The first platoon of "Bravo" company of the 43rd Battalion, IV Mechanized Brigade of the Georgian Armed Forces discovered 780g drugs at a checkpoint.
During the fulfillment of the "Resolute Support" mission, the military servicemen of the 43rd Battalion have seized 1200g of drugs in total.
As well as providing security for Bagram Air Base, one of the main tasks of the 43rd Battalion is to control checkpoints and protect the base in order not to allow anyone to bring any forbidden materials such as explosives or drugs into the area.