Russian occupant forces abduct Georgian man from his own garden
By Ana Robakidze
Monday, July 20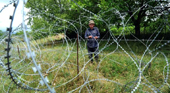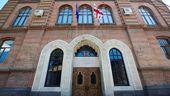 A citizen of Georgia was kidnapped by Russian occupation forces in Knolevi village. The village is currently controlled by the Georgian side and belongs to Kareli district, located in central Georgia.
Vazha Totladze, a 53 year old man, was abducted from his own garden, where he was working together with his son. According to Totladze's son, he had left his father for few minutes and then he saw from a distance two armed men approached his father and took him towards the occupied part of the village. The Totladze family has not been contacted by the occupants neither has the family received a request for ransom.
The abduction was confirmed by the Ministry of Interior Affairs. According to the head of the Analytical Department of Georgia's Interior Ministry, Shalva Enukidze, the EU Monitoring Mission (EUMM) is already informed about the incident.
"We will demand our citizen to be released at the emergency meeting in Ergneti under the Incident Prevention and Response Mechanism (IPRM)," Enukidze said.
The situation has been particularly tense since July 10, when Russian occupation forces installed border signs marking "state border" between Georgian and its break-away region of South Ossetia.
Georgian authorities try to keep people away from the demarcation line with the break-away region. Non-local Georgians have been banned access to the villages of Tsitelubani and Khurvaleti, which are most affected by the occupation forces. According to the Ministry of Interior Affairs, access to the villages has been banned in order to prevent similar incidents.
While the government tries to keep the situation calm, people in Tbilisi are demanding more active steps to be taken to end Russian occupation in the country. On July 17 a protest rally was held outside government office in Tbilisi. People were holding banners with slogans "Stop Russia" and criticized the government for failing to keep the country safe.
The former ruling party members are particularly active in criticising the current government though it should be remembered that exactly UNM unwise and irresponsible moves resulted trapping Tbilisi in the military conflict with Russia which brought civilian and military casualties and 20% of Georgian territory became occupied by Moscow.