Ombudsmanís office carries out monitoring at Batumi trafficing victimsí shelter
By Ana Robakidze
Friday, July 24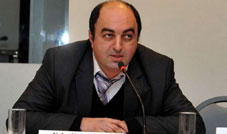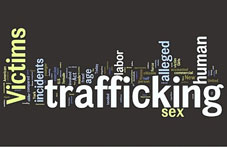 The Public Defenderís office carried out monitoring in the shelter for trafficking victims. The public defender has legal right to visit shelters from time to time to meet the beneficiaries and study their living conditions and needs.
The Department of Gender equality of the ombudsmanís office this time visited the shelter located in Batumi, Adjara region, in the western Georgia. It was revealed that the shelter provides acceptable living conditions and the staff and administration provide full support to the beneficiaries. However, as the shelter lacks standards and rules to follow, and it is not adapted for the handicraft.
There are some problems with psycho-social rehabilitation of the victims as the staff does not include a professional therapist.
Based on the problems recorded ombudsmanís office prepared a special report and forwarded it to the State Fund for Protection and Assistance of (statutory) Victims of Human Trafficking (AtipFund) of Georgia. The fund has to study the problems revealed in the report and react accordingly.
Georgia, as a transit country between Europe and Asia, has been fighting trafficking for many years now. Human traffickers usually use Georgia as a path to transfer their victims from Asia to Europe. However, a number of victims end up in Georgia. The country also has citizens who became victims of trafficking abroad and are in need of rehabilitation or repatriation.
In the report on Actions against Trafficking in Human beings prepared by the Council of Europe in 2014, the Georgian government was advised to ensure that that victims of trafficking receive the state protection and assistance from the very moment of identification as a victim of trafficking till the full rehabilitation and re-socialization, and even if he/she refuses to cooperate with investigatory bodies. Both victims of trafficking and statutory victims of trafficking receive similar legal and other types of assistance from the Government of Georgia.
In addition, the CoE gives recommendation on shelters and says it should be a safe place to live, suitable for normal existence and victims should be provided with nutrition and clothes.