298 families of IDPs will move into new apartments
By Ana Robakidze
Tuesday, August 11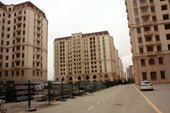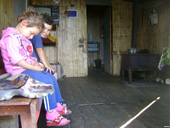 Georgian government will buy apartments in Hualing residence complex near the Tbilisi Sea which will then be given to IDPS.
Eight buildings in the Olympic village built by the Chinese Hualing Group for Tbilisi 2015 Youth Games are already owned by the government. On August 7 Prime Minister of Georgia Irkali Gharibashvili had a meeting with the President of Hualing Group Mi Enhua to discuss the details of purchasing more buildings in the Olympic village.
A total of 298 IDP families will receive apartments by the end of September. The government purchased 598 apartments in total. The remaining 300 apartments will be assigned to the families in February and July 2016.
However, the number of apartments is not enough to meet the requirement, as around 10.000 families displaced from Abkhazia and South Ossetia remain without permanent housing.
Ministry of the IDPs are in negotiations with the Hualing Group as well as with Georgian companies to purchase additional apartments for IDP families.
The Hualing Group is a large Chinese company, which has invested 300.000 million USD in the Tbilisi Sea residence complex. The company representatives say Georgia offers a nice environment for doing business so the group plans to start other projects as well.
The Tbilisi Sea Residence is located in Tbilisi Sea New City, near Tbilisi Sea. The comprehensive residential and leisure area includes five-star Hotel, Fitness Center, Restaurant for 2000 people, nine Residential Buildings, Recreational Space, Tennis Court and Parking. The whole complex covers 50 000 sq. meters area.