ADB Approves USD 20m Loan for Batumi Coastline Protection
Monday, August 31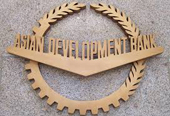 The Asian Development Bank (ADB) has approved USD 20 million loan for Georgia for coastal protection works in Black Sea resort and port city of Batumi.
The loan, which is the fourth tranche under ADB's USD 300 million Sustainable Urban Transport Investment Program for Georgia, will be used to protect the 5 kilometer coastline from erosion in Batumi, which is one of the country's most popular summer seaside resort areas.
According to the project's initial environmental examination, the coastline southwest of Batumi is affected by erosion over a length of about 5 km and along this section a number of houses and cultivated land has already been lost in the past. It says that without protection measures coastal erosion will continue at the Batumi airport area, affecting beaches of Batumi and as a result the investment climate for tourism development could be negatively influenced.
"This investment, financed from ADB's commercial resources, complements ADB's substantial support to Georgia for water supply and sanitation, road and energy infrastructure," Kathie Julian, ADB's Georgia-based director, said.
(Civil.ge)