Imedi TV closes public-political talk shows
By Messenger Staff
Tuesday, September 1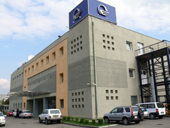 Georgia's one of the most influential Georgian TV channel Imedi has suspended airing public-political talks shows.
The TV company has released a statement and stressed that the motive for the decision was the desire to change the format of the existing programs and to develop new programs that would offer a different format and more interesting programmes for viewers from 2016.
It is a political decision, they did not want me to be on a TV screen ahead the elections, Imedi TV anchor Inga Grigolia said when commenting on the decision.
The journalist said that programs were cancelled without any warning.
"I would like to tell you my position very briefly - I'll start by saying that Imedi TV is a private network and is well within its rights to decide which program is needed and which is not. So, I 'understand' the decision, allegedly made by them and allegedly not of political nature.
I have every right to believe that this is a political decision, because none of the private TV stations closed a program, which has a large advertising income and high rating. Moreover, none of the private TV stations closes two popular programs at the same time. This is a television law. That's why I think that this was a political decision. They did not want me to be on the screen ahead the elections.
"I cannot believe that this decision was made by the TV company's management who were excited after each of our programs. I think that Imedi TV fulfilled a political order and did it in a very bad form – they simultaneously canceled two talk shows led by me. I cannot say that I am disappointed, because I am accustomed to closure of talk shows ... though I'm worrying about the team, who may lose their jobs because of me."
According to her, she well remembers the critical statements of some officials. "I believe the TV company received an order on closure and the leadership fulfilled a political order. Similar things have been happening during each government and the same is happening today", she added.
Grigolia was in the opposition under the United National Movement government, among the Christian-Democratic party.
However, she quit the politics because of certain controversy within the party and returned back to journalism.
The majority MP, former journalist Eliso Chapidze, excluded any political interference in the media outlet issues. She stressed that media has become free under the current government.
Meanwhile, member of the opposition Free Democrats Shalva Shavgulidze stated that the Imedi TV statements very much look liked to a political involvement.
He mentioned that media outlets never close such programmes that enjoy especially high rating.
The position was shared by the opposition United National Movement( UNM). The party stated that the current government is fighting against free media.
The issue really causes question marks. Maybe the media outlet journalists put some clarity in the controversial case shortly.