Turkish businessman donates half million GEL to Georgian charity fund
Tuesday, January 19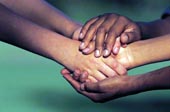 A Turkish businessman has - for the second time - donated half a million GEL to a Georgian fund that will pay for expensive medical treatment for children with cancer.
Georgia's Prime Minister Giorgi Kvirikashvili met businessman Galip Ozturk to thank him for his large donations to the Solidarity Fund of Georgia.
Ozturk is the founder of Metro Atlas Georgia, an investment management company which has invested in major projects in Georgia's Black Sea coastal city of Batumi.
The topics of discussion between the Prime Minister and the businessman were current investment projects and cooperation with the Solidarity Fund.
Ozturk transferred 500 000 GEL to the fund, the second time the Turkish businessman had donated the same amount to the fund.
"I'd like to let you know that you, personally, have saved the lives of dozens of children in Georgia, for which I want to express my gratitude," PM Kvirikashvili told Ozturk.
"We highly appreciate this and promise that you will have the Georgian Government's absolute support in such positive activities you carry out."
The holding owned by Ozturk has made more than $75 million USD through investment in Georgia. An additional 200 million investment is currently being carried out.
Meanwhile, the Solidarity Fund is Georgia's first charity fund which was launched by the Government in August 2014. It was financed through voluntary donations from public sector employees to help fund treatment for children and adults with health problems.
(Agenda.ge)