Revenues of Azerbaijani bank from subsidiary in Georgia made public
Monday, February 8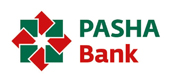 The revenues of Azerbaijani PASHA Bank from its subsidiary in Georgia (PASHA Bank Georgia) were 189,480 Georgian laris ($75,980) in 2015, said PASHA Bank Georgia.
The revenues were generated by overdraft operations and payments on loans.
PASHA Bank Georgia paid 4,900 Georgian laris ($1,970) to PASHA Holding during the reporting period, said the bank.
PASHA Bank Georgia has been operating since February 2013.
PASHA Bank was founded in 2007. PASHA Bank OJSC, along with PASHA Insurance, PASHA Life, PASHA Travel, and PASHA Construction is a member of Pasha Holding, which is actually an investment company, but not a classic holding company.
(Trend.az)