What is Georgia's international investment position?
Monday, April 4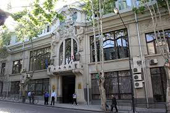 Georgia's international investment position (IIP) has dropped on a global scale, shows new data published by the National Bank of Georgia (NBG).
A country's IIP is a financial statement setting out the value and composition of that country's external financial assets and liabilities. A positive IIP value indicates a nation is a creditor nation, while a negative value indicates it is a debtor nation, as is such in Georgia's case.
As of December 31 2015, the country's net IIP amounted to -$17.9 billion USD. This was 128.6 percent of the country's Gross Domestic Product (GDP) of last year.
"This figure has deepened by $515.2 million USD and by $499.1 million USD compared to the fourth quarter of 2014 and the previous quarter records consequently," said NBG today.
"Transactions, price and other changes were negative, while the exchange rate changes were positive during [Q4 of 2015]," said the bank.
"Meanwhile Georgia's international assets increased by $190.5 million during the quarter and by $459 million annually. Total assets amounted to $6.9 billion by the 31st of December 2015," said NBG.
Georgia's liabilities increased by $974.3 million compared to the end of Q4 of 2014 and by $689.6 million compared to the previous quarter's figure. Georgia's total liabilities reached $24.9 billion, said the NBG.
(Agenda.ge)