National Bank of Georgia Starts Campaign to Develop Financial Education
Tuesday, August 2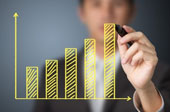 A conference entitled "Financial Education is Financial Well-Being" has been held with organizational support of the NBG and Savings Banks Foundation for International Cooperation – SBFIC.
"I am glad seeing that the hall is full, because it means that all the parties agree to take joint action for the financial education of our citizens and their well-being. However, this process should start immediately," the President of NBG declared.
Participants were introduced to the national strategy of financial education, which is aimed at raising the level of financial education of the population of Georgia and will be a precondition of their financial well-being and effective protection of their rights.
"Financially-educated people can make an informed choice while borrowing money, saving and other key financial decisions, while the lack of financial knowledge can lead them to bad results, such as extra costs in transaction fees, excessive debts, high interest rates on loans, etc. All of these factors are about to put the financial well-being of the population under question. In addition, the risk of violation of consumer rights is much higher with financial illiteracy. Thus, we can say that knowledge of financial matters is vitally important. Therefore, the issue has strategic importance in terms of the financial well-being and protection of their rights," Koba Gvenetadze, the President of the NBG stated.
International experts gave consultations to the National Bank of Georgia in working out their financial strategy. Shaun Mundy, an independent British consultant invited by SBFIC, was actively involved in the drafting process of the strategy.
From 2003-2007, Shaun led the development and implementation of the UK's national financial capability strategy. However, since 2008, he has given consultations to such organizations as the World Bank, the Organization for Economic Cooperation and Development (OECD), the German Association for International Cooperation (GIZ), and the Savings Banks Foundation for International Cooperation – SBFIC.
(cbw.ge)