Business Ombudsman Evaluates Labor Safety Draft
By Tea Mariamidze
Wednesday, February 7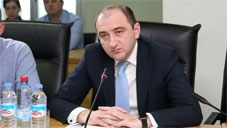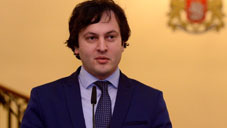 Business Ombudsman of Georgia, Irakli Lekvinadze published recommendations on amendments to the law on labor safety.
The Business Ombudsman's Office positively assessed the fact that they are involved in the process of reviewing the draft law and included in the working group with the representatives of business associations.
In his statement, Lekvinadze said the business sector welcomes and supports effective implementation of the EU-Georgia Association Agreement commitments, adding this relates to the production of high standard products or services in the country, including measures to protect labor safety.
"However, there are a number of issues which need to be taken into account for protecting the interests of business and people employed in business field.
In his recommendations Lekvinadze speaks about the necessity of reasonable terms for enacting the law, which will give businessmen an adequate amount of time to get acquainted with the new regulations.
"In our recommendations, we are talking about equal responsibility between the employer and the employee and about the necessary qualifications of the labor safety inspectors, because a lot depends on them", the Business Ombudsman stated.
Based on the latest version of the bill, the Business Ombudsman has the following recommendations:
- Amount of sanctions - The amount and combination of sanctions should be adequate. The amount of sanctions should not be a big burden for businesses, especially small business entities.
- Terms of enactment of the law – reasonable dates are necessary.
- Employer and Employee Responsibility - It is important that they have equal rights after the draft takes effect.
- Ensure compliance with the administration and law requirements- It is necessary to specify issues such as registration of severe, harmful and hazardous jobs, including insurance and medical examination of employees.
- State participation in efficient planning of the labor safety system - Taking into consideration the lack of labor safety specialists in Georgia, it is recommended to have a program of vocational training.
Two days ago, Parliament Speaker, Irakli Kobakhidze stated the Parliament plans to set up a wide discussion format for the issues related to labor safety and labor rights as well as elaborating appropriate mechanisms.
He highlighted that establishing high standards for labor safety and continuous monitoring of the protection is the government's international commitment taken by Georgia under the Association Agreement with the European Union.
"In addition, this commitment was reflected in the new edition of the constitution of Georgia, setting higher standard of labor safety and labor rights," Kobakhidze said, adding it is important that employers are involved in the development of relevant legal mechanisms.