USAID Launches $7.5m Project to Enhance Georgia's Energy Security
By Tea Mariamidze
Friday, February 16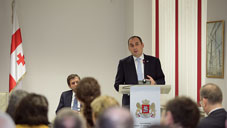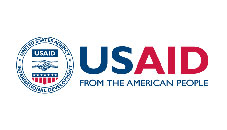 The United States Agency for International Development (USAID) is launching a $7.5 million 3-year project aimed at supporting Georgia in energy market development per Georgia's obligations under the Energy Community Treaty.
The ultimate goal of this program is to enhance Georgia's energy security through improved legal and regulatory framework and increased investments in the energy sector.
The US Embassy in Georgia reports that USAID Energy Program (UEP) will build the capacity of the Government of Georgia and relevant institutions to evaluate the fiscal and long-term security impacts of regulatory changes, promote energy investments, primarily in variable renewable energy development, support integration of non-hydro renewable energy into the power system, and provide strategic advisory services to the government to increase Georgia's energy security.
The presentation of the USAID program was attended by Georgia's Economy Minister Dimitry Kumsishvili, who positively assessed the importance of the newly launched energy program and thanked the US side for their contributions to Georgia's development.
According to him, the US is a strategic partner of Georgia and USAID-backed projects help Georgia in the process of democracy building and include initiatives aimed at accelerating economic development.
The minister added with the help of the US Agency for International Development, several hundred million US dollars have already been invested in the Georgian economy.
As for the new UEP, Kumsishvili said that it will contribute to the development of Georgia's energy market according to the obligations under the Energy Union Agreement of Georgia.
"In addition, the project will encourage investments in the energy sector and support the development of renewable energy sources. It will also support the integration of non-renewable energy sources in the power system and promote strategic advisory services of the Government of Georgia for strengthening energy security," the minister stated.
The program presentation was also attended by the US ambassador to Georgia, Ian Kelly.