Audit Office Reveals Ineffective Greenery Works Carried Out Under Ex-Tbilisi Mayor
By Tea Mariamidze
Monday, February 19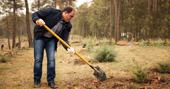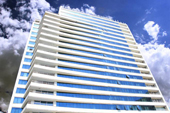 Georgia's State Audit Office (SAO) report reads that one-third of the trees planted in Tbilisi in 2015-2016 when Davit Narmania was the Mayor, have dried, adding Tbilisi City Hall spent the budgetary money allocated for tree-planting inefficiently.
According to the SAO, in 2015-2016, Mayor's Office spent 24,730,300 on greenery works and planted around 398,000 trees. Regarding the carried-out works, the Audit Office found the following violations:
- Mayor's Office purchased greenery work activities through simplified procurements instead of competitive tender, which would save money.
- The municipality has removed more pits than necessary, which resulted in additional expenses.
- One third of planted trees dried.
- The contract, made with the company responsible for the works, was not good enough as it did not envisage replacement of dried trees with new ones.
- Tbilisi Municipality was not able to use the penalty sanctions for violation of the terms of the contract in certain cases.
- Tbilisi City Hall did not have proper areas selected for planting trees.
- Majority of planted trees near the Oncology Center dried or no longer exist. The spending of Mayor's Office in this regard was ineffective.
The Audit Service report reads that Tbilisi City Hall submitted a project to the government in 2015 which envisaged planting of 400,000 trees - 200,000 in spring and 200,000 in autumn.
"In spring, the government of Tbilisi purchased 72,043 trees, meaning that only one third of the trees were planted and in autumn the City Hall purchased 326,100 trees and in total planted 398,143 trees instead of agreed 400,000," the report reads.
As for greenery works carried out in 2016, Tbilisi mayor's office purchased the service of planting 20,000 trees, but planted only 13,000.
"In March 2017, Audit Office and the representatives of the City Hall looked around the places where trees were planted in 2016, and found out that majority of trees were dried," the SAO report reads.
In general, the SAO says that Tbilisi City Hall could not fulfill undertaken responsibilities properly, which resulted in ineffective spending of the capital's budgetary funds.