Media Slams Parliament Speaker for His Statements on Broadcasting Law
By Tea Mariamidze
Wednesday, February 21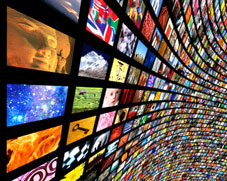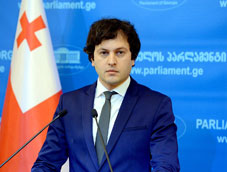 Georgian media organizations have released a joint statement in which they disapprove the amendments to the Law on Broadcasting and slam the Parliament Speaker for saying that the majority MPs will override presidential veto on the bill.
In their statement, up to 60 media organizations urged MPs not to support the amendments to the Law on Broadcasting.
The organizations stated that media is unanimous, adding there is an "unprecedented" consensus about the amendments to the Public Broadcasting, which according to them, will worsen media environment.
"We hope every member of the parliament will realize their responsibility and will not support the disputable law", says the statement.
Georgian Parliament Speaker Irakli Kobakhidze stated on February 19 that only 4 lawmakers from the parliamentary Georgian Dream (GD) majority are against overcoming the presidential veto on Broadcasting Law.
"Our goal is to strengthen media in general, both the public and private broadcasters, and this is provided by practical and legislative steps taken by us. The veto will be overridden according to the majority's decision," he added.
The President of Georgia, who vetoed the bill on January 16, responded to Kobakhidze, saying if the MPs overrule his veto, the amendments will harm media pluralism and the state-financed Georgian Public Broadcaster (GPB) as well.
"The Broadcasting Law, as well as many other initiatives of the ruling party, will damage the country's institutions," the president told reporters.
In late January, Nino Lomjaria, Georgia's Public Defender also stated she supported the opinion of media and non-governmental organizations about the issue.
The Law on Broadcasting was adopted by the parliament in late December 2017 but vetoed by the president the following month.
The amendments to the law give the state-financed Georgian Public Broadcaster more independency and power and also right of commercial advertising.
Also, the broadcaster will no longer have to announce public procurement calls when purchasing media products or services, as it has been lifted from its obligation to observe the Law on Public Procurement.
As a result of the amendments, the powers of the nine-member Board of Trustees have been reduced, now they will need the Director General's consent to carry out reforms.
The GPB funding increases along with the country's budget. Last year it was financed by Gel 44.5 million, while this year, the funding has increased by 5.695 million GEL and amounted to 52.100 million.
The opposition, private media outlets and NGOs disapproved the changes to the Law on Broadcasting from the beginning, saying granting advertising rights to the GPB will harm the media environment in the country, and the broadcaster should no longer receive funding from the state budget after the amendments.
The ruling Georgian Dream has overridden all vetoes of Margvelashvili and they can easily overrule the last one as well, because the GD has 116 MPs in a 150-member legislative body. Votes of at least 76 MPs are needed in order to override the President's veto.