Int'l Experts to Participate in Authorization of Georgian Universities
By Tea Mariamidze
Thursday, March 1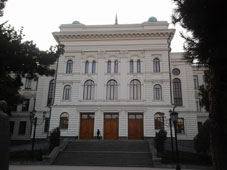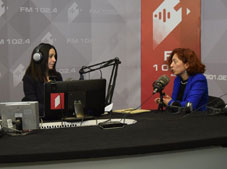 From now on, involvement of international experts in the authorization process of Georgian higher education institutions becomes mandatory.
However, the involvement of the same experts in the evaluation of university programs, as well as accreditation process, will be voluntary.
According to Keti Tsotniashvili, Head of Authorization Department of Higher Education Institutions, the changes have already been included into authorization regulation and will apply to those institutions that have to undergo these procedures from 2018.
Tsotniashvili says the international experts will chair the council of experts, which decides which higher education institutions deserve authorization.
She explained that at present authorization councils consist of 17 members, but as a result of implemented changes, the number will be increased up to 32.
"Each group of experts, visiting the university, will have their chair – an international expert. The main reason for this change is that international experts have taken part in many similar assessments and have more experience. Also, their participation ensures maximum objectivity of the process," she added.
The Head of Authorization Department explained that involvement of international experts in accreditation process is not compulsory, however, in case of payment of appropriate fees, universities will be able to voluntarily request foreign experts to engage in the accreditation process.
"The university who compiles all requirements receives authorization for 6 years. The new program grants accreditation for 4 years and in case of repeated accreditation – for 7 years," she stated.
As for the authorization fee, Tsotniashvili says it depends on the university and the amount of work carried out there by the authorization council.
According to Authorization Department Head, the new regulations envisage involvement of students and employers in the groups of experts, along with the academic personnel.Tsotniashvili says this is one of the requirements of the European Association for Quality Assurance in Higher Educations.
This year it is scheduled to assess 28 higher education institutions according to the new standards of the authorization process. Moreover, around 10 universities will be monitored under the program.