Georgian Official Says Spray Used Against Asian Bug in Abkhazia is Dangerous
By Gvantsa Gabekhadze
Thursday, April 12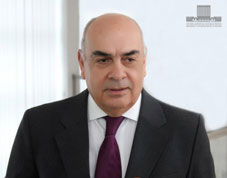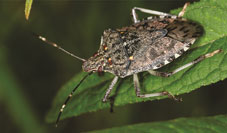 Vakhtang Kolbaia, who takes a symbolic position of the head of the Government of Autonomous Republic of Abkhazia, of the region which is now under Russia's control, says that the spray used against the Asian Stink Bug by the local, Russia-controlled, de facto leadership of Abkhazia, carries serious threats to human health.
"The spray is particularly dangerous for kids and must not be used inside the houses. The spray has been studied by professionals and it can be used only for agricultural lands and other open areas," Kolbaia said.
Kolbaia, who acts under the Georgian government, has appealed to the people living in the occupied territory to meet the mandatory rules and do not let using the spray inside closed areas, where they have to live, work or walk on a daily basis.
Last month Russia decided to pay Abkhazians 1,000 Russian Rubles ($17.5, Gel 42.44) per kilogram of Asian stink bugs, which devastated nearly the whole nut and mandarin harvest in Georgia's Russian-backed, breakaway region of Abkhazia.
The offer from the Russian side is one of the measures for combating the invasive pest, which started to multiply very fast this spring.
Based on the latest figures from the occupied region, more than 80 kilograms of bugs have already been collected and killed.
Georgian media reports that last year the de facto authorities of Abkhazia spent around 25 million Russian Rubles ($4.3 million) in the fight against Asian stink bugs, but without any tangible success, as the pest has doubled in the region this year.
Brown Marmorated bugs were first reported in Georgia in 2015 and devastated nearly the whole nut harvest in the western regions of the country.
De facto Abkhazian side claims the bugs spread to the breakaway region from Georgia.