NTV Plus – Russia's Tool in Hybrid War against Georgia
By Levan Khutsishvili
Friday, April 13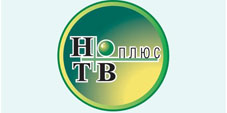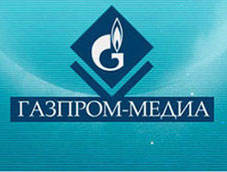 On April 11, 2018, Russian company NTV Plus together with its Georgian partners LLC "Media Group" released the announcement that Russian state TV operator is entering Georgian market.
As it is known, NTV Plus is media subsidiary of Gazprom. Gazprom was established in 1989 and is the largest Russian company which carries on the business of extraction, production, transport and sale of natural gas. Officially private, the company is mainly owned by the Russian Government. Media company indirectly owned by the Russian government, trying to enter Georgian media market may as well imply political connotations and raise questions.
Part of the Georgian society thinks that Russia is continuing hybrid war against Georgia, and NTV Plus is one of the tools. In the petition against the NTV Plus (created on web page manifest.ge) is said:
"We, the undersigned, the Georgian citizens believe that the entry of Gazprom Media's subsidiary in Georgia is inadmissible and their "geographical expansion" is a continuation of the hybrid war by Russia against Georgia.
After the registration of NTV Plus, Hybrid War between Russia and Georgia moved to a threatening phase. The fact that the State Security Service of Georgia in its report named hybrid war among the main threats. "Gazprom" is included in the list of companies sanctioned by the US.
We address the Government of Georgia, State Security Service of Georgia, the Communications Regulatory Commission, to take the new realities and challenges into account and abolish the registration of "NTV Plus" as it is a company whose activities are directed against the statehood of Georgia.
In 2016, NTV Plus received the right to provide satellite transit broadcasting services. According to the Head of Journalism Recourse Center Natia Kuprashvili, company registered abroad could not have passed authorization through electronic communications in Georgia. NTV Plus seems to have gained authorization by purchase a packet .
According to Natia Kuprashvili, the government can ban NTV Plus as it is formally possible. However, she believes it will not solve the problem as part of the Georgian population already receives information from different Russian channels. She refers to 2017 statistics, according to which, 2017 Georgian TV channels lost around 30% of the audience, who switched to foreign channels and mainly Russian broadcasters.
Kuprashvili sees the solution in state policy and says that the state should establish information security concept.
Head of Media Development Fund Tamar Kinsturashvili holds a similar position:
"The problem is State Strategic Communication Plan and the way it responds to Russia's attempts. Strategic Communication Plan should not only be on paper but it must be implemented. The state should not encourage financially and should not legitimize the media that are distributing Russian propaganda. Russian propaganda messages should be reacted by the government agencies" , says Kintsurashvili.
As for the statements from the LLC "Media Group, Georgian partner organization of NTV Plus, they believe that there is no political background behind the initiative ant it is only connected with business.
"NTV Plus is a well-known brand and high-quality TV product. Today there is a demand for Russian channels and Russian language legal content on Georgian market. Therefore, I am sure that Georgian audience will be interested in this proposal," said David Nakashidze, General Director of LLC Media Group.
General Director of NTV Plus reveals another aspect of the company's aim:
"Geographical expansion is part of our strategic priorities. Georgia is really a promising market. For us, launching broadcasting is not only business but a social mission too," declared Mikhail Diomin.
Diomin's statement confirms the assumption that Russian government will use NTV Plus to spread propagandistic disinformation in Georgian society.