Georgia to Host WB Executive Board Meeting
By Tea Mariamidze
Monday, April 23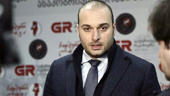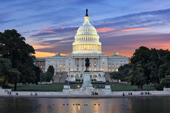 Georgia's capital Tbilisi will host World Bank's (WB) executive board meeting in May. This will be the first time Georgia is hosting such event.
The information was released by the Minister of Finance of Georgia, Mamuka Bakhtadze, after the meeting with the World Bank Group's Executive Director, Frank Heemskerk within Bakhtadze's official visit to Washington on April 21.
Georgia's Finance Ministry reports that Bakhtadze introduced the current macroeconomic indicators to the Executive Director of the World Bank, including the positive dynamics observed since late 2017.
Successful completion of the second review of the International Monetary Fund Enhanced Financing Mechanism (EFF) Program was also positively assessed.
The sides emphasized the importance of the reforms implemented by the Georgian government for achieving inclusive economic growth and poverty reduction.
Georgian minister assessed the meeting as very fruitful, saying hosting such high-rank meeting in Tbilisi is a big responsibility for Georgia.
"After the formal procedures are completed, in summer, we expect that with the high probability, the World Bank and its organizations will increase funding for Georgia, which will be a very important success," he added.
As it was noted at the meeting, the World Bank will continue funding of the priority fields of the country, like energy, agriculture, regional and municipal development and infrastructure projects.
"I am sure my colleagues will enjoy the hospitality of Georgia in May and also we will see the huge progress that Georgia has made with excellent economic performance," Frank Heemskerk said.
Mamuka Bakhtadze paid an official visit to the US in order to attend the Spring Meetings of the International Monetary Fund (IMF) and the World Bank Group, which annually brings together central bankers, ministers of finance and development, private sector executives, and academics to discuss issues of global concern, including the world economic outlook, poverty eradication, economic development, and aid effectiveness.
This year's Spring Meetings events took place in Washington, DC, on April 16-22, 2018.