Does Tbilisi Need a New Mini – Town in Didi Digomi District?
By Levan Khutsishvili
Wednesday, April 25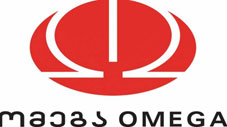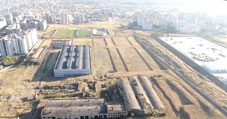 Omega Group is planning to build a new universal 'mini-town' in Didi Dighomi. According to the project, 40 residential buildings, commercial and entertainment center and recreational zone is to be created. 5000 families will live in a new city, and the environment will be adjusted to their needs and business interests.
Approximately 60% of the territory will be allocated for residential complexes and 40% will be allocated for commercial spaces, recreational zones and entertainment centers. In total, there are about 160 thousand square meters of land, with 40 apartments apart from entertainment centers and commercial spaces. "Omega home" will create hundreds of new jobs at the project implementation phase and after its launch.
According to the managers of "Omega Group", the project has several important advantages, which will make the project appealing for Tbilisi residents.
"As it is known Tbilisi is in seismically active zone, but in this project, during the construction all local or international standards and demands will be provided and so that all the buildings in this city will be absolutely safe.
The mini city will be located in Tbilisi's ecologically cleanest place," said the general manager of Omega Group Levan Agdgomelashvili.
The author of the project is a British specialist Simone de Gale who was named as the best woman architect in the United Kingdom in 2018.
"Our goal was to create such a concept of this project, which would provide maximum living conditions in the mixed type development. For the development of the idea, we arrived in Georgia and visited museums and Tbilisi architecture. We studied the examples of similar projects in the world, such as in New York, San Francisco and Barcelona. Finally, we've come to the concepts of a characteristic and unique style," said Simon De Gale.
The initiators are waiting for the City Hall's construction permit.
The construction will cost 400 million GEL and it will be a British-Georgian investment. According to the all information known for Georgian society about the construction, it is a big scale project – as representatives of Omega Group call it – Mini Town.
How this mini-town will be in touch with the rest of the city? Specialists say that Didi Digomi district is one of the most problematic districts in terms of the public transportation. The people of the district mostly use private cars that creates traffic jams on the roads. Building a new mini-city with 5000 families will create additional traffic problems, especially knowing that Tbilisi has no transport regulation plans. Another question is related with Tbilisi Land Use Master Plan and projects in accordance with the Master Plan.
Hopefully, the City Hall will consider whether Tbilisi really needs or can deal with so many constructions?!