New Banking Regulations Take Effect in Georgia
By Tea Mariamidze
Tuesday, May 8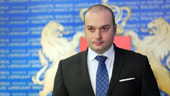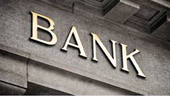 New banking regulations, introduced by the National Bank of Georgia (NBG) took effect on May 7.
The regulations envisage stricter procedures for commercial banks while giving loans to the customers. According to the new rules, if clients want to receive a loan, they have to prove they are able to pay back.
Before the new regulations, almost everyone who asked for a loan would receive it.
Moreover, the new rules envisage that the total amount of such loans don't exceed 25% of the commercial bank's supervisory capital.
Finance Minister Mamuka Bakhtadze explained that the new regulation will apply to fast and online loans as well.
He said the new rules will cover all financial sectors, adding one of the main causes of this problem was the lack of unified regulations for the financial sector.
"Banking and non-banking sectors, micro-financial organizations or commercial banks used to have their own rules. Now the new regulations will apply to everyone, including the representatives of fast and online loans," stated Bakhtadze.
Furthermore, the minister believes that an effective interest rate ceiling must be set up in the country, to better protect the consumers' rights.
During the online Facebook conference on Monday, Bakhtadze talked about the new regulations for banking sector, saying it is necessary to give more legal priorities to the effective interest rate.
"This is very important because it will promote new, fair rules. A person should be informed in advance what is his/her maximum expense. Yes, the ceiling should be set, and the 100%-limit must be reduced," he stated.
Economic experts do not like the new regulations, saying they will negatively affect both the banks and the customers.
Analysts say that novelties will create problems for those citizens who have income but cannot provide any official confirmation.
Giorgi Kepuladze from the NGO Society and Banks says that the new rules will push the society to address the informal sector, like pawnbrokers, where they will have to pay much more compared to commercial banks.
"I am very skeptical about these regulations," he added.