Police Arrests Georgian Couple for Child Kidnap
By Tea Mariamidze
Wednesday, May 30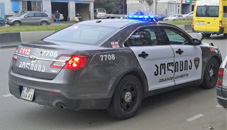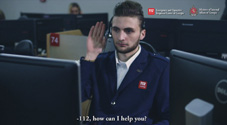 Police have arrested a husband and a wife in Georgia's Western city Zugdidi with the charges of a child kidnap.
According to media, the couple kidnapped the child in order to make their debtor and the child's mother pay the money she owed them.
An investigation has been launched under the article 144 of the Criminal Code of Georgia, which involves holding hostages.
However, the relatives and neighbors of the accused claim the couple had not committed any crime.
"They had a good relationship with the family of the child. They took the child to their home just to feed and take care of her,'' one of the neighbors told IPN.
The neighbors added that the family returned the child home after two hours.
Lolita Mushkutia, mother of the child says she left the child with the grandfather when the couple came and took her child, saying they would return the underage only after they got back the debt she owed to the husband and wife.
"They took my child to their home at 8am, when I was not home, threatening they would give her back only in exchange of the money I owe them. I do not know who reported the police, it was not me, because I would not do it," she stated.
The lawyer of the detained couple, Bachuki Kurashvili claims his clients are innocent, adding they took the child to their home to look after her because they had a good relationship with the family.
"When my clients visited Lolita Mushkutia to discuss the issue of the debt, she was not at home. The child and the grandfather, who is very ill, were alone. The child told my clients she was very hungry, so they took her and fed her," the lawyer explains.
Kurashvili says the couple even gave new clothes to the child and soon returned her home.
"The mother of the child decided to use the circumstances for her own interests and called the police. My clients are innocent. We will prove this," he claimed.
If the accused are found guilty, they face imprisonment up to 14 years.