Minister: Jobs in Business Sector Increase by 5.3% since 2017
By Tea Mariamidze
Friday, June 8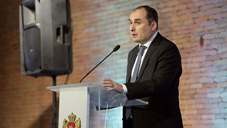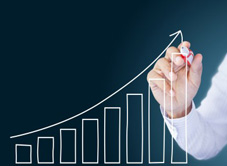 Georgia's Vice-Premier and Minister of Economy and Sustainable Development, Dimitry Kumsishvili says the number of jobs in business sector has increased by 5.3% since last year.
"Compared to the first quarter of 2017, the average monthly salary this year has increased by 8% and amounted to average 1106 GEL," the minister stated while presenting the data.
The highest contribution to the growth of jobs created in business sector comes to trade 5.1%, construction field - 7.5%, processing industry - 3.7%, transportation and warehousing -5.4%.
According to Kumisishvili, the turnover of business sector in the first quarter of 2018 increased by 18.6% compared to the same period of the last year and totaled 18 billion GEL.
"It is very important that small and medium enterprises turnover has increased by 20%. Among them, turnover of medium enterprises increased by 20.5% and turnover of small enterprises' increased by 19,6%," he said, adding the turnover of large enterprises increased by 17,1%.
Kumsishvili said according to the activities, turnover has practically increased for all fields.
"The trade turnover has increased by 16.7%, in art, entertainment and leisure, we have 57% increase, also 16.7% growth in manufacturing and 14.8% growth in construction," he added.
According to the minister, the government continues to work on the development and promotion of small and medium businesses.
"We have adopted a small and medium-sized business development strategy that covers many directions. We understand that job creation is of utmost importance and the credit-guarantee mechanism in this direction will play a significant role," he stated.