Who Can Change the Minister of Justice?
By Levan Khutsishvili
Tuesday, June 12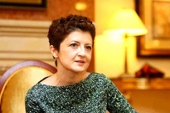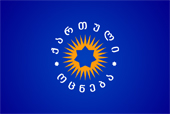 On June 10, The Minister of Justice Tea Tsulukiani, in the interview with "Imedi Week", responded to the demand of NGO's about her reassignment and said that the request is not legitimate.
"If the ruling party, who is leading the government, will tell me that I should leave the position, of course I will obey and will step out. But couple of non-governmental organizations that want me to implement only those reforms that they want and in the way they want, of course are not legitimate to demand my resignation."- said Tea Tsulukiani.
The minister also noted that the date of presidential elections is coming closer and NGO's of her reassignment together with the statements of Giorgi Margvelashvili, is a sign for her that NGOs and the President of Georgia are starting the presidential campaign.
"I think that the minister of Justice should resign if a new prosecutor needs the legitimacy of the society and the NGO sector is part of the legitimacy, and I am satisfied that they have made this statement. It is very good that they have brought the moral dimension into the process by saying that the Minister of Justice have made a lot of mistakes and we are not allowed to negotiate with her about a new main prosecutor" – said the president during the interview in TV Pirveli.
Tsulukiani stated during the interview that the decisions and demands from the part of the civil society are not legitimate at all. The Minister of Justice says that decisions of 15 persons is more important than the demands of the people, and part of the civil society is demanding the reassignment of Tea Tsulukiani. Beside the statement of NGOs, the rally gathered in front of the House of Justice on June 8. The protesters demanded the reassignment of Tea Tsulukiani. Zaza Saralidze also demanded her resignation during the demonstration "Don't Kill Me" on June 10.
According to the statement of the Minister the Georgian dream ruling party decides who will be in the government. According to the party charter, the executive branch of the party is political council. The number of members of the council has been decreased from 20 to 15. Some members were replaced in May 2018. As the web page of the "Georgian Dream" says, among the members of the political council of the party are: Bidzina Ivanishvili (Chairperson of the Party), Kakha Kaladze (General Secretary), Irakli Kobakhidze (Executive Secretary), the Prime Minister of Georgia together with others is just a member of the council.
If the decisions of the Ministers and other members of Georgian Government are not based on the needs and requirements of the Georgian society it means that political council of "Georgian Dream" is deciding everything.