The President and the Parliament Speaker Congratulate Rescuers, Fire-Fighters on Their Day
By Tea Mariamidze
Wednesday, June 13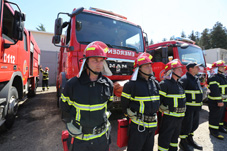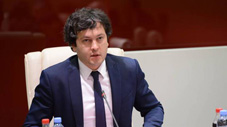 The President Giorgi Margvelashvili has congratulated rescuers and fire-fighters on their professional day, celebrated on June 12.
"Your daily dedication, hard work, high professionalism and willingness to help people are appreciated," the president's address reads.
Margvelashvili remembered the work and dedication of rescuers on June 13, 2015, when the river Vere flooded Tbilisi and claimed lives of 21 people and left hundreds homeless. That day, rescuer Zurab Muzashvili saved the lives of 7 but died during the operation.
"I bow before the hero Zurab Muzashvili, a rescuer who died during the flood of 13 June in Tbilisi, saving many people at the cost of his life. The work of all rescuers and fire-fighters is priceless," the president added.
The Parliament Speaker Irakli Kobakhidze also congratulated rescuers and fire-fighters on the day.
Kobakhidze says that firefighters and rescuers are modern heroes.
"I want to congratulate our brave and fearless rescuers and fire-fighters on their professional day. These people put lives and health of others above their own, and never step back if people are in danger," he stated.
Kobakhidze also remembered the deceased rescuer Zurab Muzashvili, saying he is the example of bravery and dedication.
"On behalf of the Parliament of Georgia, we thank you for your professionalism, for your decent work, self-sacrifice and heroism, "the statement of the parliament speaker reads.