EASA Grants Georgia's GEO SKY Authorization
By Tea Mariamidze
Monday, June 18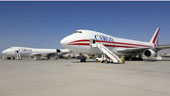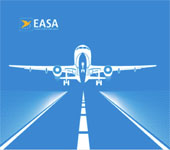 The European Aviation Safety Agency (EASA), a body of the European Union which carries out certification, regulation, standardization and monitoring, has granted Georgia's cargo airline, GEO SKY an authorization.
Georgian Civil Aviation Agency reports that on the basis of authorization, the carrier is entitled to operate in EASA member 28 European Union and 4 countries of the European Association for Free Trade.
The agency noted that the EU safety authorization for foreign air operators (PART-TCO) confirms the full compliance of airline operator with International Civil Aviation Organization (ICAO) and EU standards, underlining the safety and supervision of international safety standards.
The permit is valid until the operator meets the PART-TCO regulation standards or the state issuing of the Airborne Operator's Certificate (Georgia) does not cancel the relevant certificate.
"GEO SKY employs Georgian pilots, engineering and technical personnel. EASA's Air Safety Security will facilitate the company to operate on the European aviation market and promote the airline's further development," the agency added.
GEO SKY is the third local airline to receive such a license, which means the company meets international operational and safety standards.
In 2016, EASA authorized Georgian Airways and TCA.
Beginning 2016, EASA's authorized permit is mandatory for any non-EU country operator willing to fly to the territory of the European Union.
Before a newly developed aircraft comes into operation, it must obtain a type certificate from the responsible aviation regulatory authority. Since 2003, EASA is responsible for the certification of aircraft in the EU and for some European non-EU Countries. The certificate certifies that the type of aircraft meets the safety requirements set by the European Union.
The 4 steps of the type-certification process:
1. Technical Familiarization and Certification Basis
2. Establishment of the Certification Program
3. Compliance demonstration
4. Technical closure and issue of approval