Tbilisi Budget Receives Additional Funds
By Levan Khutsishvili
Monday, June 18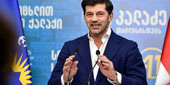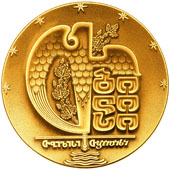 On June 16, Tbilisi Mayor Kakha Kaladze announced that 30 Million GEL will be transferred from the Ministry of Finance for infrastructure projects in the capital city, as Tbilisi doesn't have enough budget to implement all projects.
"30 million more was allocated by the Ministry of Finance. These funds will be spent on specific infrastructural projects in the city, which will be launched in nearest future. In general, the budget that the capital has, I think, is not enough to make radical changes in the city. In comparison with the previous years, this year was different with higher budget, but I hope that in the next few years it will be more, and we will be able to do more important projects for the city," said Kaladze.
According to the mayor, additional financial resources will be spent on the infrastructure development of the capital. Additional 30 million GEL will enable Tbilisi City Hall to implement infrastructure projects planned for 2019-2020. Financial resources that will be spent on the development of sport infrastructure will be released in the text two years.
In addition, Tbilisi will receive more money from the central budget in frames of different transfers. For example, Tbilisi will receive 345 806.9 GEL, which is 3 million more than last year. Tbilisi City Hall received 14 Million GEL as an Infrastructural Transfer in 2017 and will receive 43 million GEL as Special transfer in 2018. According to the law, money should be collected from the Regional Development Fund, which has a budget of around 200-260 million GEL, and which finances infrastructure projects in regions. It is worth discussing why the strongest municipality in Georgia receives the amount of money from the Regional Development Fund, that usually is spent on projects in 10-15 municipalities. It is unclear why Tbilisi gets such large equitable transfer, when the purpose of equitable transfer is to help poor municipalities to get stronger.
The reasons and problems behind it are complex. First of all, the government's propritzing the development of Tbilisi, as it is a capital and defines the country's image. Another reason can be the factor of Kaladze, who is a powerful figure in the ruling team. The previous Mayor was also asking for money to Central Government, but his request was often not satisfied. A third reason is the Local Government Policy that makes all municipalities depended on Central Government. For example, around 40% of Tbilisi budget comes from the equitable transfer. If the municipality doesn't have enough financial resources to implement projects, it is clear that will ask central budget for money, and if the city Mayor is the General Secretary of Georgian Dream, it is evident that Tbilisi will get the money allocated for other municipalities.