The US Congressmen Initiate Free Trade with Georgia
By Gvantsa Gabekhadze
Thursday, June 28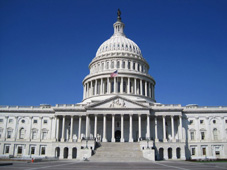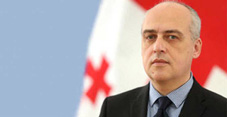 The US Congressmen have appealed to the US Trade Representative Robert Lighthizer to start negotiations with Georgia on free trade.
The letter emphasises Georgia's key position between Iran, Turkey and Russia and its position as a gateway to the countries of Central Asia.
"Georgia's critical location between Iran, Turkey, and Russia makes it an attractive partner for a mutually beneficial free trade agreement. Georgia is a gateway to eight landlocked Central Asian countries, with a combine market size of 120 million people and a combined economy of $300 billion. It is also serves as an alternative energy supply route from Asia to Europe. Increased trade with Georgia may also provide unique opportunities for the US to increase its economic presence and influence in the South Caucasus and Central Asia", read the letter.
The congressmen say that Georgia has implemented the recent economic reforms in order to create a better environment for the investors. They claim deepening the economic integration between the US and Georgia would further increase peace, stability and economic development in the region.
The congressmen believe that at a time of negative regional economic pressures caused by an increase in Russian aggression through disruptive economic and trade practices, a trade deal between the United States and Georgia has never been more important.
"Given the economic and geostrategic importance of the American-Georgian relationship, we once again strongly encourage you to launch negotiations of a bilateral trade agreement", the letter reads.
Georgia responded to the bipartisan Georgia Support Act introduced by Co-Chairmen of the Georgia Caucus Congressman Ted Poe and Gerald Connolly on June 26.
The legislation reasserts the United States' support for Georgia's sovereignty and opposition to the "forceful and illegal Russian invasion of Abkhazia and Tskhinvali region/South Ossetia."
Georgia's Foreign Minister David Zalkaliani stated that Georgia has never had such support from the US legislative body.