PM: Correct Governmental Policy Resulted in Economic Growth
By Tea Mariamidze
Monday, July 2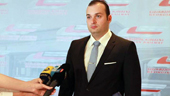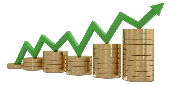 Georgia's Prime Minister Mamuka Bakhtadze says that 7.5% growth of Georgian economy this May is directly related to the "correct governmental policy."
"This indicator proves that the government is pursuing the right economic policy and that economic reforms we have implemented create an environment where economic growth rates are accelerated," the PM stated.
Bakhtadze also focused on the increased export in May which, according to the National Statistics Office of Georgia (Geostat), is up by 50%.
"The growth of the export directly resulted into the economic growth in the country," he added.
According to the statistical data, published on June 29 by Geostat, an estimated real Gross Domestic Product (GDP) growth rate in May was 7.5%, while it was 6.1% in first 5 months of 2018.
In May 2018 the estimated real growth, compared to the same period of the previous year, was posted in the following activities: Transport, Manufacturing, Trade, Financial intermediation, Hotels and Restaurants.
As for the trade, in January-May 2018, exports accounted for 28%, and total trade turnover is about 24%.
In the given period, the income received from exports exceeded one billion USD. The import volume in January-May exceeded Gel 3 billion.
In May 2018, the number of newly registered enterprises increased by 0.1% compared to the previous year. According to Geostat, in May of this year 4,689 enterprises were registered.
As for the state budget indicator, in May 2018 budget revenues increased and exceeded 809 million GEL. In the last five months, the budget revenues were the highest in March.