Govít Allocates 11 million for Cameras Controlling School Territories
Tea Mariamidze
Tuesday, July 3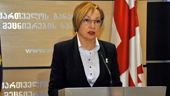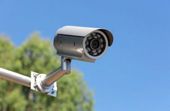 Georgian government has allocated 11 million GEL from the state budget for surveillance cameras at the outdoor perimeter of schools.
The information was released by Deputy Minister of Education and Science of Georgia Lia Gigauri in the Parliament, at the Committee of Education and Science, where the strategy of the ministry regarding the fight against bullying was presented on July 2.
"Installation of video cameras on the inside and outside perimeters of the schools is a priority. 11 million Lari has been allocated for equipment of schools with cameras in 2018-2019, "Gigauri said.
Deputy Minister added that it is planned to teach schoolchildren road safety rules as well.
ďAt schools, where it is possible, we will arrange mini-streets and put road signs in order to teach children road safety,Ē Gigauri said, adding the ministry is also working on a book.
According to her, a total of 96,084 cases of disciplinary misconduct, detection of prohibited items, physical confrontation and conflict, as well as vandalism were recorded in schools in 2017-2018.
These violations were identified by the Resource Officers, located at Georgian schools to preserve order and safety, and the data is daily provided to the Ministry.
According to official data, most of the cases identified are related to disciplinary misconduct. At the same time, 2,538 facts are of verbal and physical assault.
"Disciplinary violations mainly include going to school late or cutting classes,Ē Gigauri explained.
She added that violations, observed with students under 14, have been classified separately and they include gambling, possession of prohibited items, alcohol consumption, tobacco consumption and collecting money.