The Mayor's Initiative to Help Air Pollution
By Levan Khutsishvili
Tuesday, July 3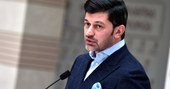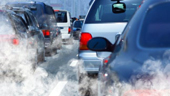 On July 2, 2018, Kakha Kaladze declared that import of old cars should be prohibited. According to Kaladze, this type of decision may be painful, but there is no other way to improve air quality in the capital.
According to the International Research from 2016, Georgia is the third country with mortality rates in the world due to air pollution. As the State Audit reported that 371% of air pollution is caused by traffic. The research conducted by Yale University in 2016 said that Georgia ranks 111'th out of 180 countries with the air pollution level. Pollution is caused by a chain of issues and poor vehicle maintenance takes important part in it. Besides restricting of importing old cars, the government is conducting technical inspection of vehicles. According to the report of the State Audit, from October 2016 to April 2017, about 25% of mini-buses in Tbilisi did not show up at the mandatory technical inspection. From April 2017 to October 2017 - 40% of minibuses. Beginning January 2018, Technical Inspection is becoming mandatory.
Technological inspection stages:
From January 1, 2018, motor vehicles (with above 8 sit, except the driver) and cargo cars (above 3,5 tm);
2018 From July 1 - vehicles belonging to state agencies and legal entities;
2018 From October 1, cars with M1 - 3000 cubic centimeters or more engine capacity;
2019 From January 1 - all other means of transport.
So, according to the plan, first stage was completed, and second stage was started.
According to Kakha Kuchava, Chairman of the Parliamentary Committee of Environmental Protection and Natural Resources, the committee is working on new legislative initiatives in the transportation sphere and the initiative on restricting import of old cars.
"We're working to set regulations and stop import of cars. Also, possible to restrict the import the big-capacity vehicles, because in most cases, cars with 5.0 engines gas systems are installed which creates more problems. We have to think about appropriate forms to implement this initiative",said Kakha Kuchava, Chairman of the Parliamentary Committee of Environmental Protection and Natural Resources.
Implementation of the new regulations in the transportation sphere will be a painful process, it is vital for solution and future prevention of environmental problems in Georgia.
There are 1.19 million cars in Georgia, 46% of them have been issued for more than 20 years ago. In January-March 2018, 19,464 cars were tested. 26% (5,050) cars failed.