Passenger Traffic in Georgia Increases by 31% in 2018
Tea Mariamidze
Friday, July 6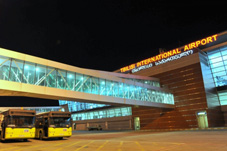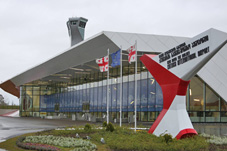 In the first six months of 2018, Georgian airports served a total of 2.103.151 passengers, 31% more compared to the same period of 2017, which saw 1.6 million passengers.
The Georgian Airports Association released the information on Thursday. According to them, the increased number of passenger was observed in all airports.
In January-June 2018, Tbilisi International Airport served 1.675.073 passengers, 30% more compared to the number of passengers transferred in the same period last year (1.3 million).
Batumi airport saw over 190.272 passengers in 2018, 43% more compared to the same period of 2017 January-June – 133.424 passengers.
Passenger traffic in Kutaisi International Airport has increased by 28%. The airport served 183.632 passengers in 6 months of 2017 while this year the indicator reached 234.679 passengers.
The local destination airports in Mestia and Ambrolauri welcomed 3.063 guests with a total of 156 flights taking place in the last 6 months of 2018.
As for the data from January-May, 2018, air traffic increased by 10.5% compared to the same period of 2017.
57.919 instrumental flights were performed in the airspace of Georgia. This indicator is 5.500 flights more and 10.5% more than the data of the previous year.
The total number of flights over Georgia in the last five months is 41.925, which is 2,760 flights and 5.7% more compared to the same period of 2017.
The number of departures and landings of planes in Georgia in January-May 2018 amounted to 15.994, which is 3.254 flights and 25.5% more compared to the previous year.