Georgian Ecologists Warn About Excessive Nitrates in Watermelon and Melon
By Tea Mariamidze
Thursday, July 12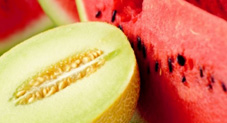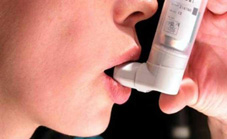 The research conducted by organizations under the "Consumer Rights Protection Association" revealed that the content of nitrates in watermelon and melon on Georgian market is 3-4 times higher than the permitted norm.
The information was released by the ecologist and the United Nations expert Khatuna Akhalaia at the press conference on Wednesday.
She said that the high nitrates rate in fruit or vegetables is the fault of farmers' negligence.
"When farmers use too many fertilizers, watermelon and melon absorb them and they might become harmful for health," she explained.
The expert added that in this regard, there is no progress observed in agriculture.
"Blood contains hemoglobin which gets oxygen and nourishes our body with it. As soon as the nitrates get into the body, the oxygen is replaced by nitrites and the blood experiences lack of oxygen. This leads to anemia which on its own affects the immune system and leads to mental retardation. If we go deeper into the issue, we will identify very serious problems, "Khatuna Akhalaia said.
Ecologists claim watermelons and melons are able to absorb a huge amount of nitrates, which helps melons and watermelons grow bigger.
Watermelons and melons which are most prone to absorbing harmful substances.
Nitrates in watermelon are almost non-toxic, but with excessive intake of nitrates in the human body, the incubation period of the disease is 2 to 6 hours, after which signs of acute poisoning show up.
Doctors say that most of nitrates can affect children, while in adults excessive amount of nitrates can lead to irritability, lack of sleep and respiratory problems.