Georgia to Ban Import of Low-Standard Cars
By Tea Mariamidze
Friday, July 13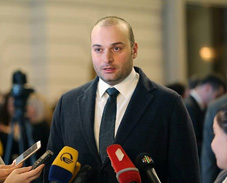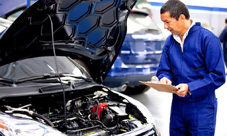 Georgia is planning to ban the import of low-standard vehicles in order to improve the ecological situation in the country.
The statement was made by Georgia's Prime Minister Mamuka Bakhtadze. According to him, one of the main problems of Georgia is its ecological condition, which is why the government has developed several initiatives, which should shortly bring significant results.
The initiatives imply ban on the import of old and low-quality cars. According to the prime minister, the quality of fuel will be increased, the import of the low standard cars in Georgia will be prohibited and requirements for technical inspection will be tightened.
"Important amendments will be made in terms of constructions and the city transport will be developed. Step by step, the old yellow buses will be fully replaced. In this regard we work together with Tbilisi City Hall and we will present this strategy until the end of July," said the prime minister.
Bakhtadze said that by the end of 2018, the auto park of state agencies will be reduced by about 1000 cars.
In addition, according to Bakhtadze, the circle of those persons and state officials, who have the right to use a personal car, will be restricted.
The 1000 cars will be handed over to the Ministry of Finance for realization and they will be used to purchase special vehicles for patrol police, environmental operations and similar special needs to enable some state agencies work more effectively.
According to Bakhtadze, the reduced number of cars in state agencies will make optimization more effective and will enable the country to save more money in this direction.