Land Use Plan of Tbilisi to Stop Chaotic Constructions
By Levan Khutsishvili
Friday, July 13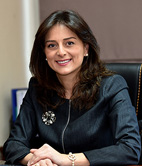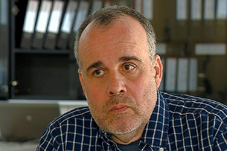 On July 11, Tbilisi Mayor Kakha Kaladze held meeting with representatives of developer companies and introduced General Plan of Land Use to them.
Kaladze presented a general plan draft at the meeting with the representatives of the construction sector. The sides discussed main challenges in the city development.
"We jointly plan future measures, including legislation formation and service improvement. The City Hall is open and transparent - it will receive fair remarks for the provision of services. We realized that the general plan that will be approved by Tbilisi City Assembly will be the fundamental document and its proper use should be the prerequisite for the city development, "said Tbilisi Deputy Mayor Maia Bitadze.
As Tbilisi Mayor and other representatives of local government have stated several times, Land Use Plan should finish chaotic constructions in Tbilisi. Taking into consideration interests and needs of business sector as well as those of citizens is vital for city development.
"Chaotic development of the city will be cancelled, but it does not mean that we will stop the entire business process. Of course, we will not harm people's business activities but we will have conceptual frameworks for constructions. For example, 11 locations sensitive to constructions are are selected and we will set limitations there. Helpful example is Digomi - no one can tell if high buildings are preferred there or lower ones. We have similar situation on the Tbilisi Sea territory. Lisi Lake and Digomi riverside are among the listed locations," said Maia Bitadze.
According to the deputy mayor, for Vere Gorge's proper development, Tbilisi City Hall has a vision and plan will be based on adequate researches.
After the meeting, chairman of the Developers Association positively evaluated the discussions.
"It was a very good meeting. We became familiar with the general plan and have discussed all the issues that are the subject of the developers' interest. We will present our suggestions to Tbilisi City Hall. There are a lot of problems but it is important that there will be some improvements in this sector," said Irakli Rostomashvili.