Digital School Concept to Be Developed in Georgia
Monday, July 16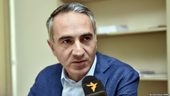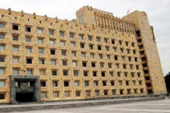 The "Digital School Concept" is going to be developed in Georgia that will enhance the role of technologies and will promote distance education in the country.
Distance education or long-distance learning is the education of students who may not always be physically present at school. Traditionally, this usually involved correspondence courses wherein the student corresponded with the school via post. Today it involves online education and involvement of the latest technological achievements.
The new Minister of Education, Science and Sports of Georgia Mikheil Batiashvili released the information about the "Digital School Concept".
According to the Minister, digital school implies digital content and materials - video and online lessons, providing of educational and digital literature and creation of laboratories.
"This tool of knowledge will increase the availability of additional learning materials and teachers will also help students to use the most modern and high quality literature, used in foreign countries," the minister stated.
Batiashvili says the flexible and continuously updated digital system can be used in tablets and various electronic devices.
In addition, he says the ministry will analyze international successful models that will be later integrated into the national educational model of Georgia.
The minister added teachers will be trained and financial incentives for teachers will also be introduced. According to him, the process of improvement of school textbooks in the active phase is both technical and contentious aspects.
"We will introduce new textbooks in I-IV classes as soon as possible, which have undergone two-stage control and their content has been developed. Academic circles were actively involved in this process," he added.
According to Batiashvili, the ministry will change and develop textbooks for higher classes as well.
The Prime Minister Mamuka Bakhtadze named Batiashvili as the new minister last week. He is the former rector of the University of Business and Technology and replaced former minister Mikheil Chkhenkeli.
While presenting Batiashvili, Bakhtadze said he is experienced in cooperating with foreign scientific centers and in parallel is the member of the Harvard Business School Strategy and Competitiveness Institute.
According to the PM, the government plans to implement a 5-level educational reform that involves the integration of preschool education, school education, vocational education, higher education and science, the introduction of innovative education systems, and also deepening of ties between education and economics.
"Implementation of reforms will start in all five stages of education as soon as possible…These reforms will give us a new system that is based on innovations and technologies," said Mikheil Batiashvili last week.