Miners Raise Demands to PM, Mine Administration
By Gvantsa Gabekhadze
Friday, July 20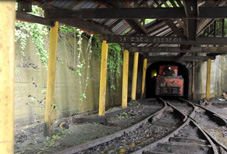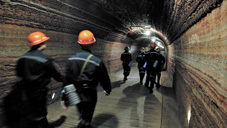 Miners in Tkibuli region of western Georgia have demanded the resignation of the mine administration as "they are responsible for deaths in mines" and appealed to the Prime Minister of Georgia Mamuka Bakhtadze to offer a written document which will read that miners will receive salaries until the investigation is over after the death of four miners on July 16.
Miners say that "it is better for the mine administration" to leave posts peacefully, as their refusal may anger the miners and trigger protests.
The miners are against the closure of two mines in Tkibuli as "they starve to death"
Out of six injured miners two were discharged from hospital yesterday as they had received less severe injuries. The condition of four others remains critical.
"Situation may worsen for two miners, who had serious burns and bruises," Georgian Health Minister David Sergeenko told the media.
Bakhtadze stated on the day of tragedy that all the two mines would be closed until local and international experts, as well as law enforcers established the reasons behind the fatality.
PM said that human lives were "of the highest value," and has not yet responded to the offer of the holding owning the mines to take the mines free of charge.
The Georgian Industrial Group, the largest holding in Georgia owning the Sakhnakhshiri company which operates the mines, claims that the business is not profitable and is ready to gift mines to the states.
The holding says that despite the fact they had invested millions of GEL for safety improvements of the mines, "no engineering outcome "was found for complete safety.
Preliminary reports read that the recent accident was because of the methanol explosion.
Georgian Public Defender Nino Lomjaria stated that 15 people died at the Mindeli mine alone in the last three years.
Lomjaria says It is important investigation in such cases to be carried out effectively, timely and thoroughly, and appropriate measures to be taken against all the individuals responsible for the incident in order to minimize violation of labor safety, deaths and damage to health in the workplace in the future.