Healthcare Committee Chair Calls for Decreased Price on Basic Medicines
By Tea Mariamidze
Tuesday, July 31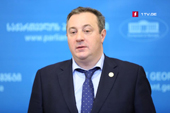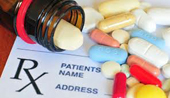 Akaki Zoidze, Chairman of the Healthcare Committee of the Parliament of Georgia, believes that it is necessary to regulate the costs of around 300-400 medicaments which are essential for life.
Zoidze explains that there are a few ways to regulate prices on medicaments. One of them is to take several countries as a model and tell the drug stores to adjust rates to these countries.
"The initiative is my idea. I believe that prices should be regulated for some categories of medicines, which are consumed by people suffering from chronic diseases," he stated.
The MP also noted that in the framework of the Social Responsibility Initiative, pharmaceutical companies would cooperate with the Ministry of Health, and sell 23 medicines to pensioners and disabled people at half price, which is a great relief.
"If the list of medicines becomes larger, we will not need additional regulations on prices, if not, then we have to regulate this field," Zoidze stressed.
The MP first made such a statement last year, saying the Georgian government intended to tighten its existing regulations on the marketing of pharmaceuticals and prescriptions starting early 2018.
He then stated that the government would also cap prices on 300-400 different kinds of drugs to avoid a significant fluctuation of the costs.
The e-prescriptions became mandatory in Tbilisi clinics and hospitals in January 2018. It means that any medical institutions that violate the new rule will be fined and the Health Ministry will no longer cooperate with them.
More than 1000 doctors have been trained into the new method in Tbilisi. Electronic and video instructions for the use of e-recipes were also created.
The Health Ministry says the training will be held in other regions as well, where the mandatory e-prescriptions will be introduced throughout the whole country gradually.
Last year, the Parliament's Health Committee prepared an action plan for 2017-2030, aiming at cutting the use of generic medicines, as well as the high cost of medicaments and curb aggressive marketing tactics.