Attempts of So-called Republics of Abkhazia and South Ossetia for Recognition
By: Levan Khutsishvili
Monday, August 6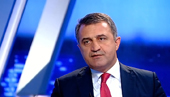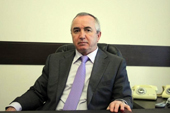 On August 5, Anatoly Bibilov, de facto president of occupied South Ossetia states that "Tskhinvali is actively working to establish contacts with other countries."
"South Ossetia has never been so active in foreign policy for the past ten years. Of course, we will continue this policy, "said Anatoly Bibilov.
He also said that the official Damascus would protect South Ossetia's interests in the Arab world.
"At the meeting with Bashar Assad, we announced that we would promote the interests of each other in third countries. Whether it's Iran, any Arab, African or Latin American state, we will do it,"- said de facto president.
As it became known Syria recognized the independence of occupied Abkhazia and South Ossetia and South Ossetia established diplomatic relations with Syria.
The strategy for Abkhazia to get international recognition also includes the sports factor. In 2012, Abkhazia applied in FIFA to get permission for providing official friendly football matches, but the request was not satisfied. Now, Abkhazian news agency Apsadgil-info reports that on August 8, on "Dinamo" stadium in Sokhumi friendly game between the youth teams of the so-called Republic of Abkhazia and Nigeria will be held. According to the agency, the Nigerian youth team will visit Sokhumi on August 6. Answering this information Georgian Football Federation has sent letters in FIFA and Football Federation of Nigeria.
"Based on the importance of the issue, we want to inform public that the Georgian Football Federation has immediately informed the World Football Manager Organization – FIFA, about the information spread by various media outlets on August 4.
In particular, several news agencies reported that in the nearest days the Nigerian youth football team plans to arrive in occupied Abkhazia, as well as in other similar cases we had a timely response and FIFA is fully aware with our position. Information and request for the relevant response were also sent to the Nigerian Football Federation.
The Georgian Football Managing Body, in case of any similar information, will use all means to prevent sports activities against Georgian statehood and territorial integrity, "- read the statement of GFF.
Another vision for some representatives of the de-facto government of Abkhazia, for international recognition, is linked with possible entry of Georgia in NATO.
"It is not surprising if Georgia is forced to recognize Abkhazia and South Ossetia, after becoming the member of NATO. It is possible as an option. However, responsibility is also great, since, after our recognition by Georgia, the attitude of the international community towards us will be quite rigid, "- said Secretary of the Security Council of the so-called Republic of Abkhazia Mohamed Kilba.
Expectations and attempt from de-facto Governments of so-called Republics of Abkhazia and South Ossetia are so far effortless. However, in 2012, Kosovo was allowed to hold friendly matches on the official level, and it played an essential role in the future recognition of Kosovo by several countries. As for the so-called republics of Abkhazia and South Ossetia, the situation is different, including geopolitical, economic and international relations layers; Georgian state is not also going to give up its fight for territorial integrity.
Recognition from Syria, or attempt to have a friendly match with Nigerian team, which can be canceled after the request of Georgian Football Federation, will not bring useful results for so-called republics on the international level.