New Breath for Mountainous Adjara
By Levan Khutsishvili
Tuesday, August 7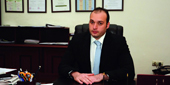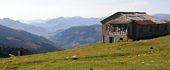 On August 6, 2018, Prime Minister of Georgia Mamuka Bakhtadze visited Adjara region to attend the holiday in Beshumi - "Shuamtoba 2018".
In his speech, the prime minister spoke about the importance of the development of the mountain regions and the government's strategy.
"The development of mountain regions for us is significant; strong mountain means strong Georgia, and, in this strategy, mountainous Adjara has a unique and special role. Mountains are significantly important for our country, and we are carrying out many projects regarding infrastructure and water supply, rehabilitation of local roads, but this is not enough. We need such projects that allow us to turn the mountainous Adjara into the four-seasons resort. For this, we will do everything. We are starting implementation of the vital project - this is the Khulo-Zarzma project, which has great importance for the development of our beautiful mountainous Adjara. However, it will not be enough. It is necessary to implement all the projects that will allow us to turn the mountainous Adjara into one of the main pearls of Georgia's tourism. There are two very important resorts in mountainous Adjara – Beshumi and Goderdzi. Beshumi, unlike the resort Goderdzi, unfortunately, has no general development plan. It's a
mistake, and we will fix it in the shortest possible time," the prime minister said.
The project Mamuka Bakhtadze spoke about is a rehabilitation of the road that connects the municipality of Aspindza to Adjara. Reconstruction of Khulo-Zarzma road section was the part of the four-point plan that former Prime Minister Giorgi Kvirikashvili initiated in 2016. It was supposed to start the first stage of rehabilitation in 2017. According to the Roads Department, the Arab Economic Development Fund (KFAED) would fund the early stage (reconstructing the 47km road into a 29km one) the Government of Georgia should have financed the second stage. The project has not started yet, though former prime minister and other officials made the same promises several times in 2017. By the end of 2017, chairman of the Roads Department of Georgia announced that works would start in Spring 2018.
The project for the development of mountainous Adjara is crucial. Nowadays, due to the poor road conditions, it is almost impossible to reach Beshumi and Goderdzi resorts, and accordingly, the number of visitors is deficient. If the road is repaired, it will take around 1,5 hours to reach Khulo from Adigeni, instead of 3-4 hours.
Former Chairman of Adjara Government called the plan the Project of the Century, and it is not groundless, as rehabilitation of the road will better connect Georgian regions, and at the same time will positively change the economic and social situation in Mountainous Adjara.